Features
------------------------------------------------------------

● Accurate measurements under
both Contact and Immersion modes
● Extreme ease of use
with touch screen
● Automatic / manual modes
● Auto gain control
● Built-in thermal printer
● Portable & ergonomic design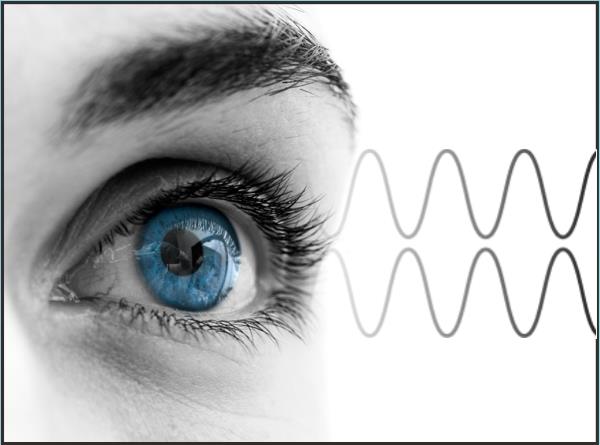 Precise & Accurate
A-Scan precision and accuracy, under both cataract and immersion mode, are ensured by MEDA's mature technology and professional expertise in ophthalmic field.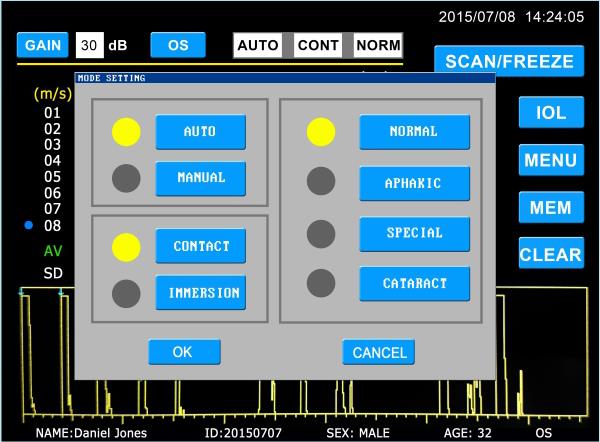 Comprehensive
Automatic measurements for 4 different eye types:
Normal, Cataract, Aphakic and Special.
Manual measurement also available.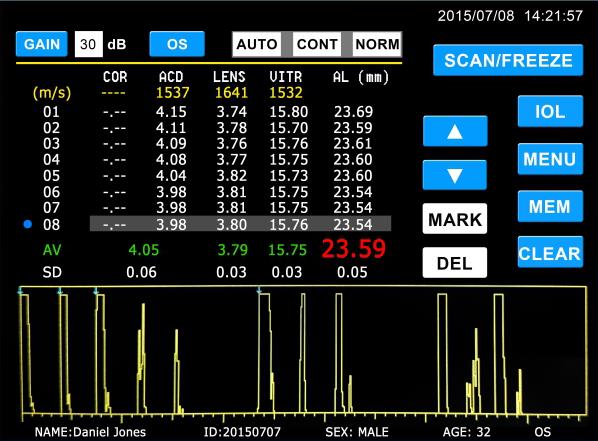 Reliable
Up to 8 groups of readings automatically measured per each scan, with averaging and standard deviation for a higher level of reliability.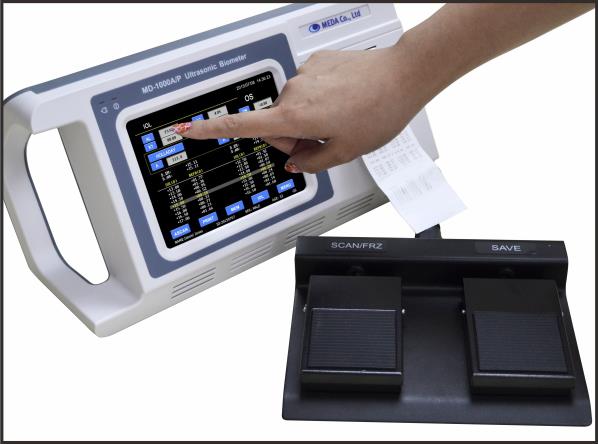 Convenient
Touch screen and footswitch equipped
to enable smooth operations.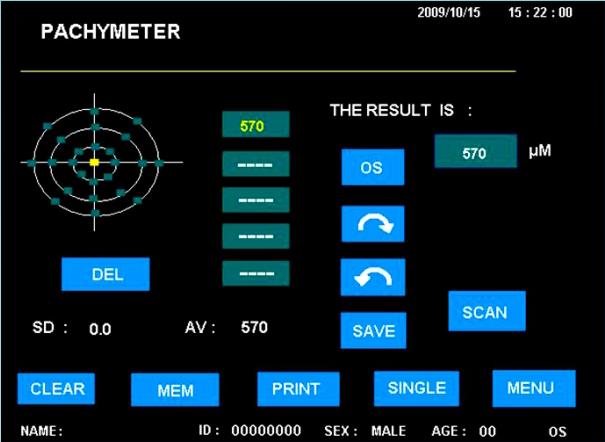 Accurate Results
Automatic reading at single or multiple points
for corneal thickness;
Multiple measurements at single point for higher reliability;
Higher accuracy enabled by averaging readings.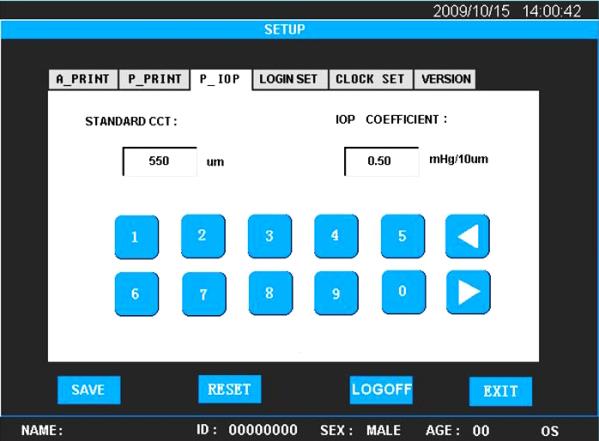 IOP Adjustment
Intraocular pressure adjustment provides reference
for tonometer measurement;
Parameter adjustability based on user's experience.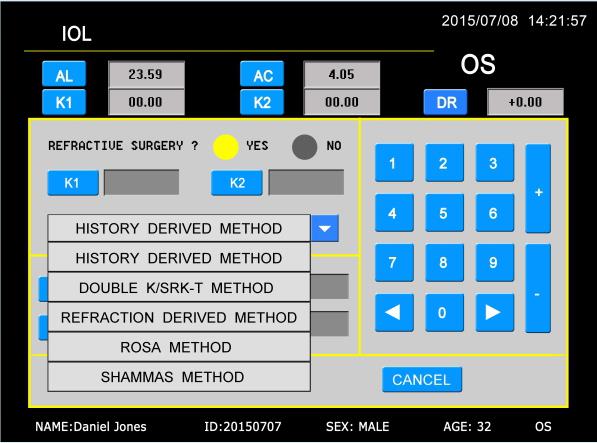 IOL Formulae
6 popular formulae for IOL calculation;
5 major formulae for post-refractive IOL calculation.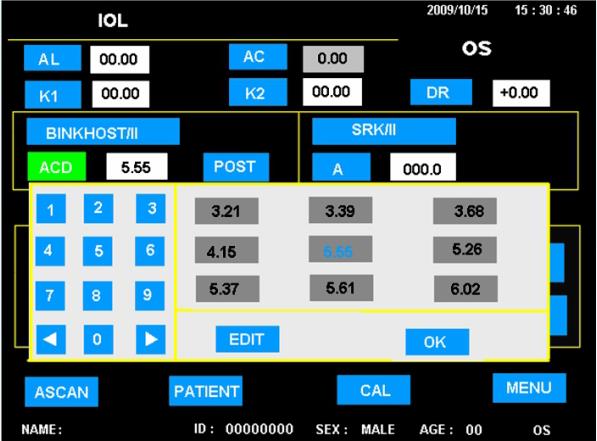 Simple Operations
Higher accessibility of database;
Single-click for instant print-out.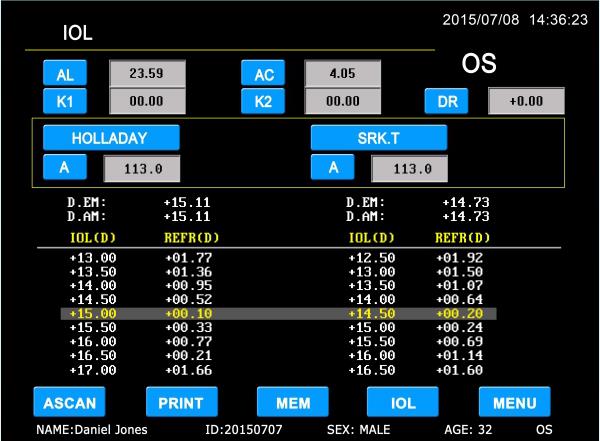 Intuitive Interface
Instant switch among different formulae;
Dual-formula display for direct result comparison.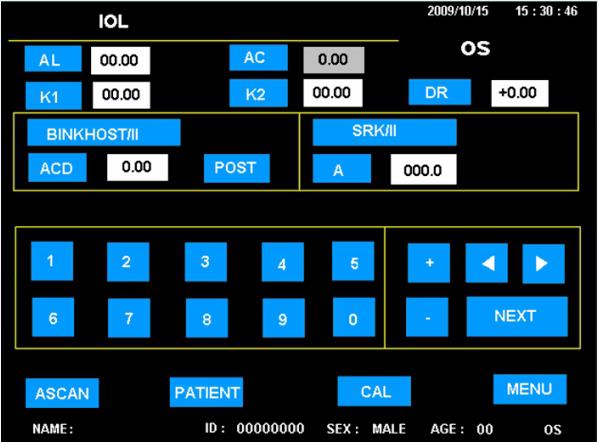 Tight Integration
Easy access between A-scan and IOL;
Axial length automatically
imported from A-scan measurement.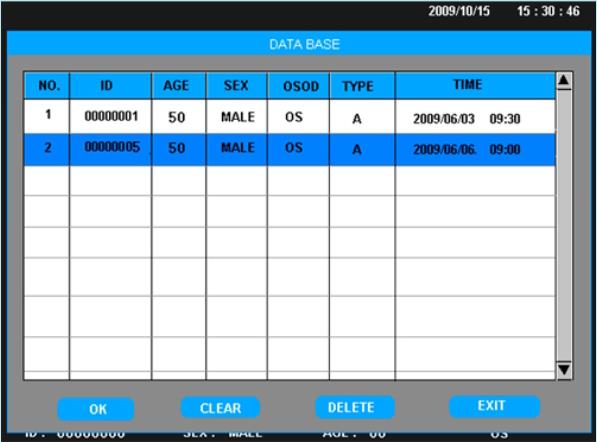 Patient Management
Built-in data archiving capability for
storage of up to 180 patient records.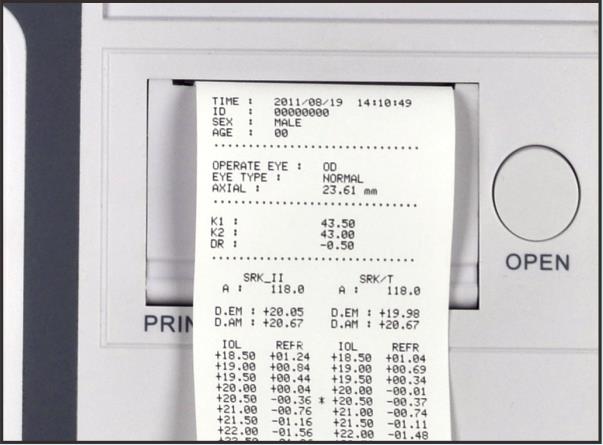 Instant Printout
Single click print-out enabled by in-built thermal printer;
User-defined print-out options.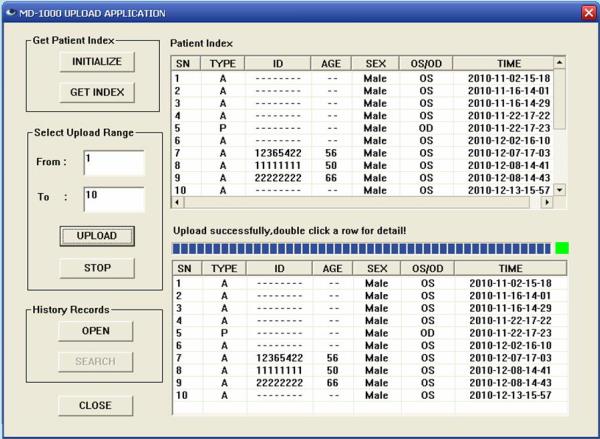 PC Connectivity
Uploading application software developed to
allow for communications with PC
and unlimited storage capability.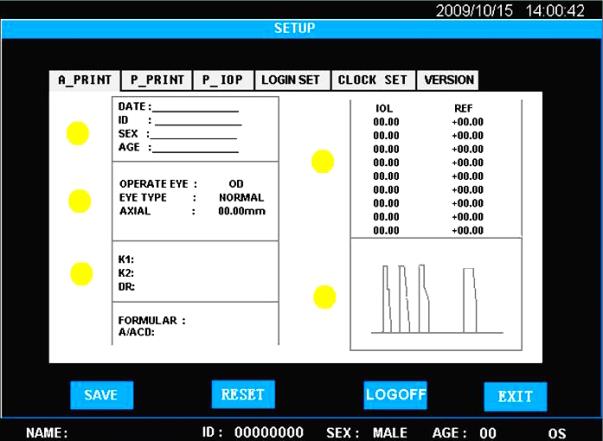 User-defined Preference
Users are free to define acoustic velocities,
IOP parameters and printing options.
Accessories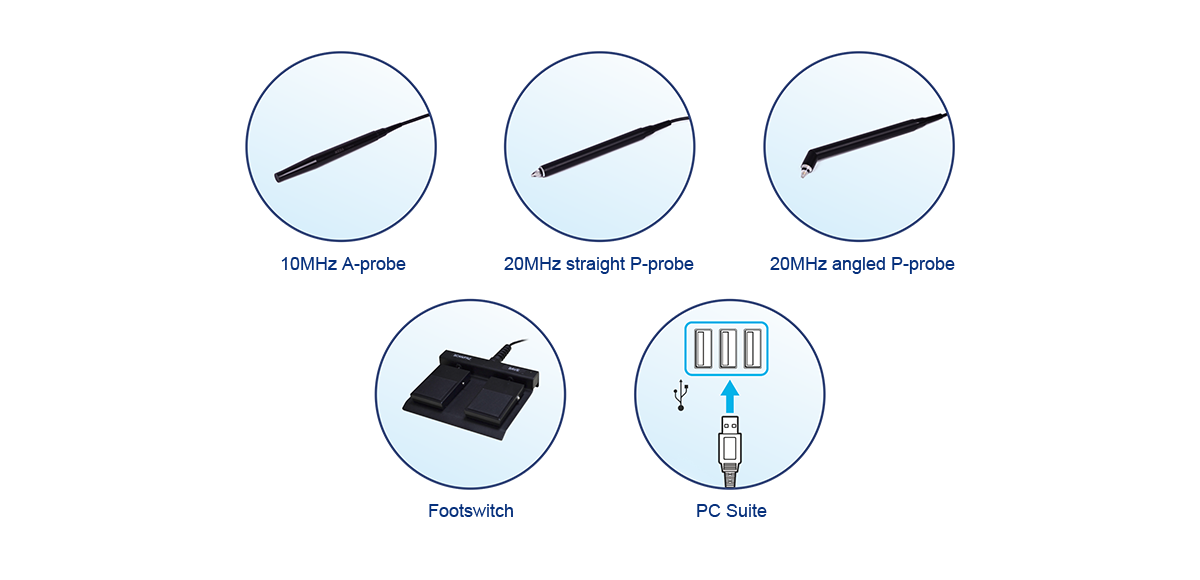 A-Scan
Probe: 10MHz with Fixation Red Light

Total Gain: 100dB with an adjustable range of 0-50dB
Biometry Accuracy: ±0.05mm
Resolution: 0.01mm
Measuring Range: 15-40mm
Measuring Mode: Contact or Immersion
Measuring Parameters: Anterior Chamber Depth, Lens Thickness, Vitreous Length and Axial Length
Measuring Modes: Automatic (Normal, Cataract, Aphakic and Special), and Manual
8 Groups of Readings with Averaging & Standard Deviation
---
IOL Calculation
General: SRK-II, SRK-T, BINK-II, HOLLADAY, HOFFER-Q and HAIGIS
Post-Refractive: History-derived, Refraction-derived, Double K/SRK-T, ROSA and SHAMMAS
---
Standard Configuration
10MHz A probe
Footswitch

Test Object
AC Adapter