Features

---
High Definition 10MHz & 20MHz B-scan image

High Resolution LCD touch screen

Image/video snapped and stored in real time in multiple buffer slots for immediate comparison and review

Multiple TGC options for operator's preference including vitreous-enhanced mode

Editable clinical report with A-scan/IOL results, B-scan images and textual comments with configurable entries

Reports in .PDF format for sharing and print-out

Compatbility with graph/text printer

Diverse connections via HDMI and USB 2.0 ports

HDMI interface for double-screen showcase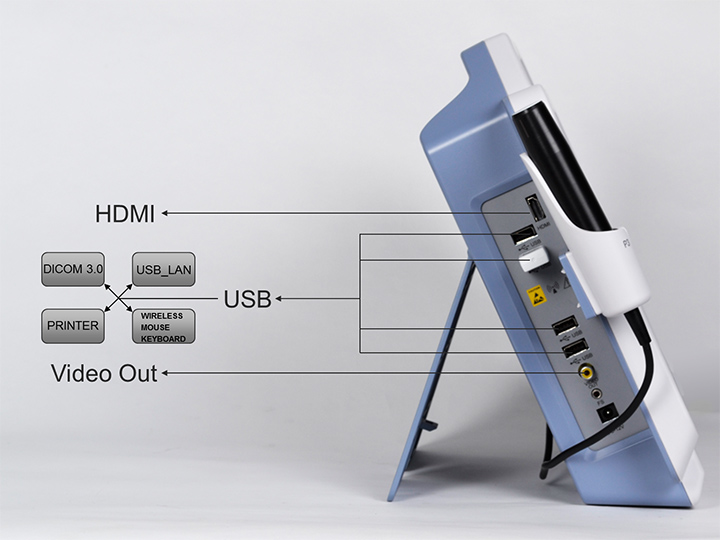 Powerful Interfaces
Compatible with USB-driven devices

Showcase by HDMI
Video printer & graph/text printer supported
Ethernet & Wifi available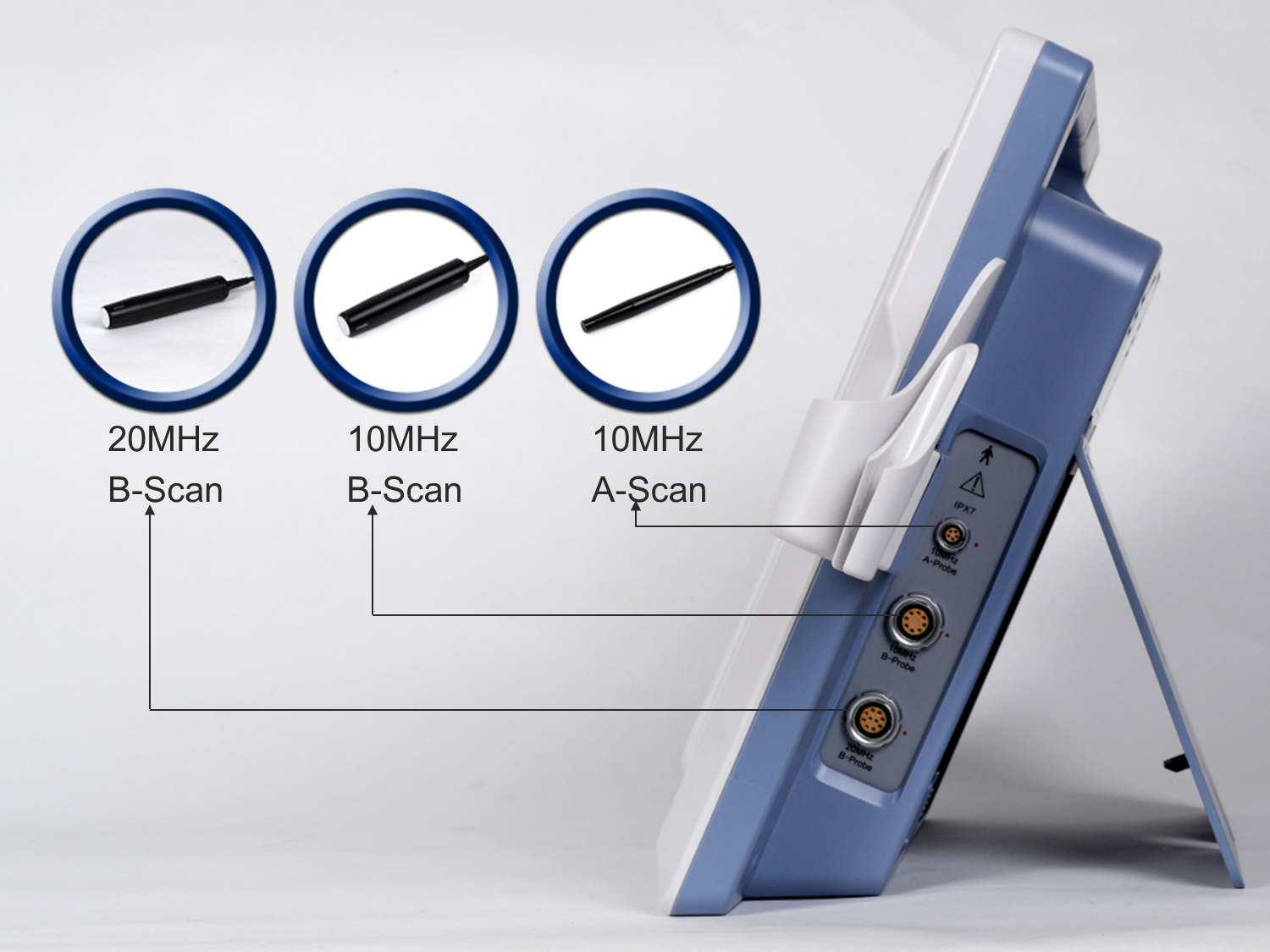 Multi-probe Connectivity
High resolution 20MHz B-probe available

Budget-concerned, probes upgradeable in the future
General platform, probes plug to go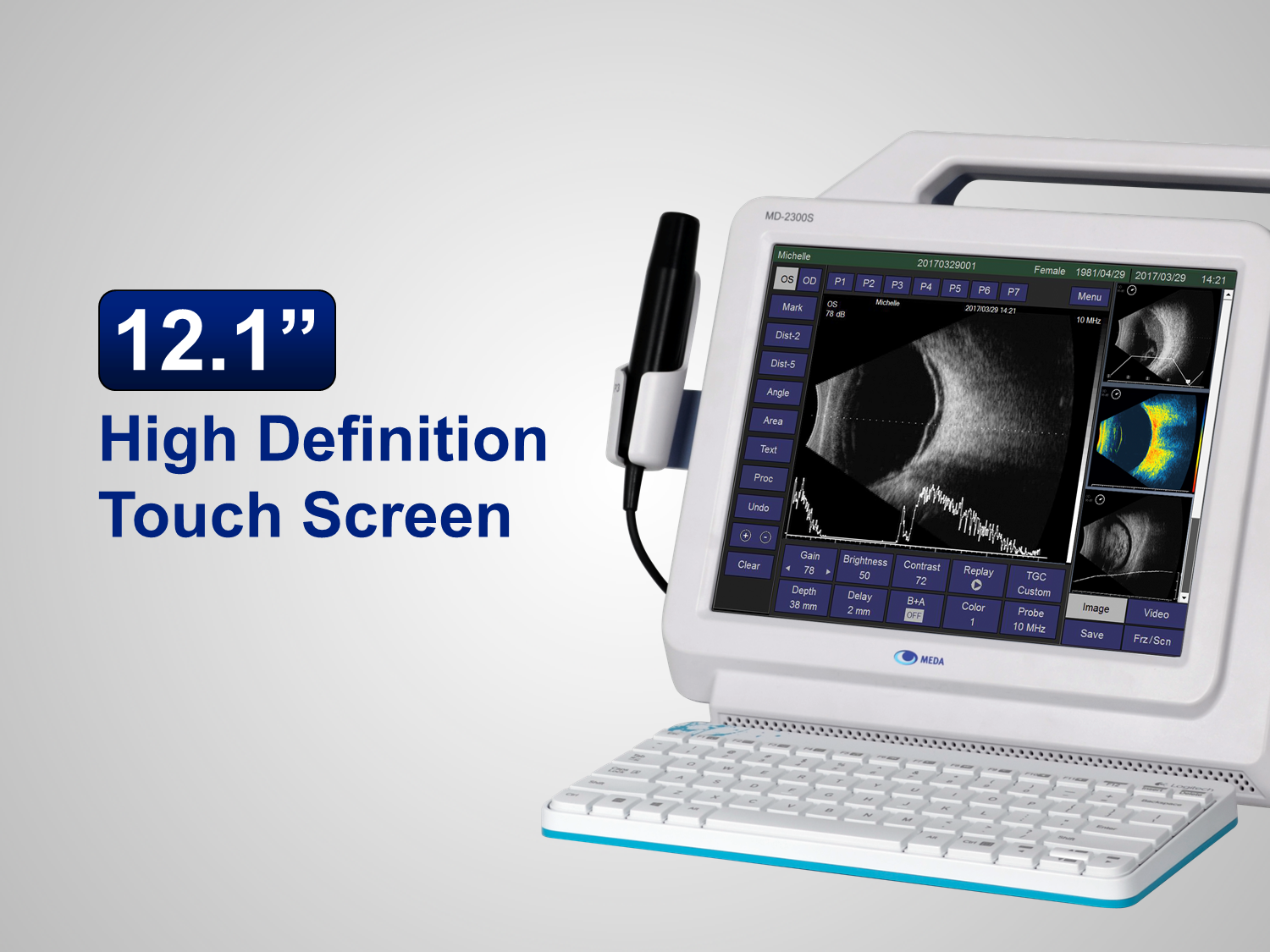 High Definition Screen
12.1'' High Definition LCD screen

Fully-operatable touch screen,
Examinations through finger touch
Ergonomical industrial design, free operators from fatigue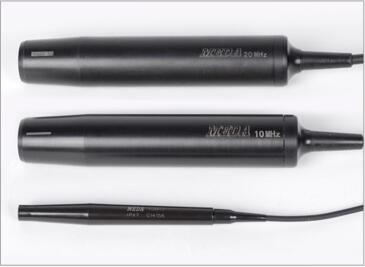 We can tell you more
Innovative 20MHz B-probe technology
for posterior examination

High resolution in micronmeter
No compromise in single detail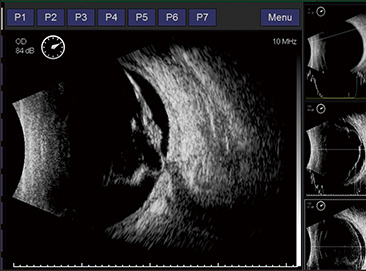 B-Scan
Enhanced Visibility and User-friendliness
Image/video buffer slots for immediate click-and-check,
review and comparison Images/videos captured in real time
and saved in lossless format (.bmp & .avi).
Zooming and scan depth adjustment for better ocular disease observation.
Vitreous-Enhanced Mode improves
visibility at vitreous body.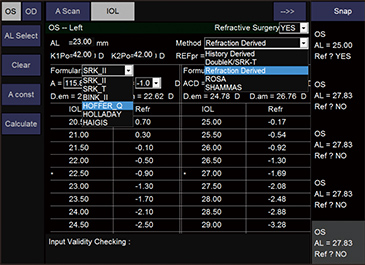 A-Scan & IOL Calculation
Biometry buffer slots for
immediate click-and-check, review and comparison.
Improved accuracy and reliability with
Average and Standard Deviation
for up to 10 scans per exam.
6 popular IOL formulae and
5 Post-refractive IOL formulae available.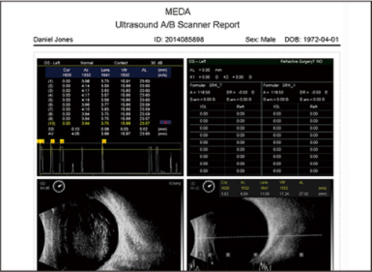 Full Reporting Capabilities
Full report integrating A-scan/IOL results,
B-scan images and doctor's comments
with customized dictionary of symptom entries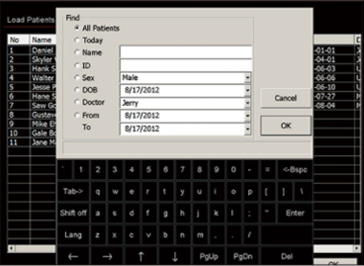 Comprehensive Data Archiving and Management
Simple UI allows users to load, search, print, etc.
Unlimited storage capacity for over 20,000 exams
(8 lossless images per exam).

B-Scan
Ultrasound Probes: 10MHz B-Scan Probe; new 20MHz B-Scan Probe
Detection Depth: 10MHz: ≥60mm; 20MHz: ≥20mm
Axial Resolution: 10MHz: ≤0.1mm; 20MHz: ≤0.08mm
Lateral Resolution: 10MHz: ≤0.2mm; 20MHz: ≤0.15mm
Scan Depth: 10MHz: 34mm-60mm, 6-Level selectable; 20MHz: 22mm-40mm, 6-Level selectable
Scan Angle: 53°
Cineloop & Image: Capture and store up to 10s cineloop; Replay in real time, images displayed continually or separately; Separately save individual frames from cineloop as an image
Gray Scale: 256 Levels
Gain: 1-105dB adjustable
TGC: Default, Vitreous-Enhanced Mode & Customized
AL Measurement: 5-Point "Dict-5" Marking Method under B+A Mode
Post-processing: Measurement (Angle, Area, Distance); Text Annotation & Image Magnification
---
A-Scan
Ultrasound Probe: 10MHz with Fixation Red Light
Gain: 1-60dB
Measurement Method: Contact or Immersion
Measurement Mode: Manual or Automatic (Normal, Aphakic, Special and Cataract)
Measurements parameter: Axial Length (AL), and Anterior Chamber Depth (AC), Lens Thickness (LEN), Vitreous Body Length (VITR),
Average and Standard Deviation for up to 10 scans per exam
Configurable Tissue Velocities under Special or Manual mode
AL Measuring Range: 15mm-40mm
AL Measuring Accuracy: ≤±0.05mm
IOL Calculation: SRK-II, SRK-T, BINK-II, HOLLADAY, HOFFER-Q and HAIGIS
Post-Refractive: History-derived, Refraction-derived, SHAMMAS, Double K/SRK-T and ROSA
---
General
Display: High-Resolution 12.1" LCD Touch Screen
Printer: Graph/Text Printer and Video Printer (PAL)
Interface: Video-Out (PAL), HDMI, USB2.0 Ports, DICOM 3.0
Input: Touch Screen, Footswitch, Wireless Mouse & Keyboard
HDD: 320GB or higher
Power Supply: AC 100-240V, 50/60Hz
Options: 20MHz B Probe; Eye cup; Immersion Shell; Trolley; Video Printer abd Graph/text Printer